Premio Strega ragazzi 2021: the longlist
The nominees for the Premio Strega Ragazze e Ragazzi 2021 have been announced and we're happy to see two authors represented in Italy by B&G among them:
Anne Blankman with Blackbird, published by Giunti (The Blackbird Girls, Viking Children): Anne Blankman pens a poignant and timeless story of friendship that twines together moments in underexplored history.
On a spring morning, neighbors Valentina Kaplan and Oksana Savchenko wake up to an angry red sky. A reactor at the nuclear power plant where their fathers work–Chernobyl–has exploded. Before they know it, the two girls, who've always been enemies, find themselves on a train bound for Leningrad to stay with Valentina's estranged grandmother, Rita Grigorievna...
Told in alternating perspectives among three girls–Valentina and Oksana in 1986 and Rifka in 1941–this story shows that hatred, intolerance, and oppression are no match for the power of true friendship.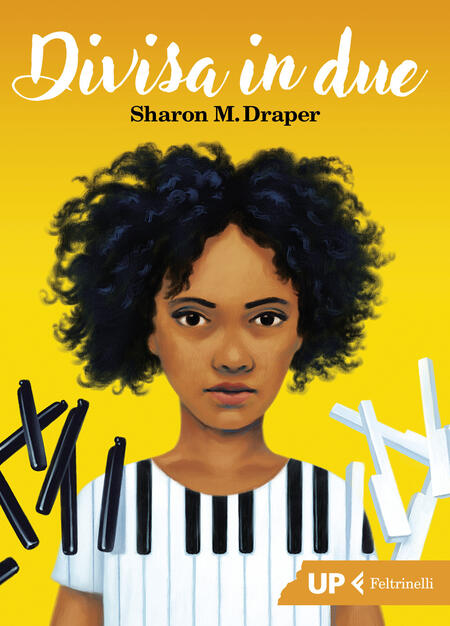 Sharon M. Draper with Divisa in due, published by Feltrinelli (Blended, Atheneum): Eleven-year-old Isabella's blended family is more divided than ever in this "timely but genuine" (Publishers Weekly) story about divorce and racial identity from the award-winning and New York Times bestselling author of Out of My Mind.
Eleven-year-old Isabella's parents are divorced, so she has to switch lives every week: One week she's Isabella with her dad, the next week she's Izzy with her mom. Because of this, Isabella has always felt pulled between two worlds. And now that her parents are divorced, it seems their fights are even worse, she feels completely stuck in the middle, split and divided between them more than ever. And she is beginning to realize that being split between Mom and Dad involves more than switching houses, switching nicknames, switching backpacks: it's also about switching identities...
The finalists will be announced in September.