Wolfson History Prize 2021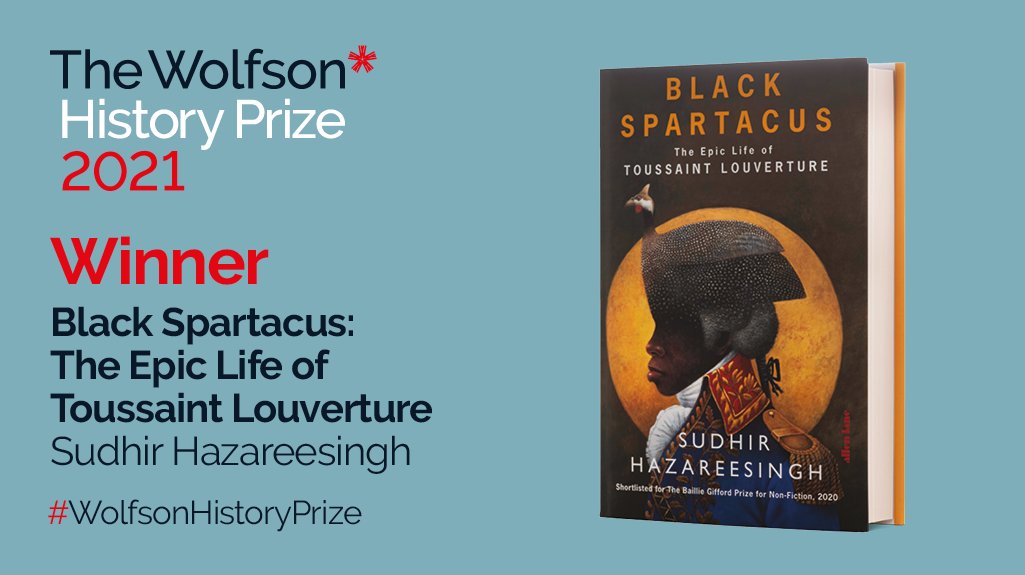 We are pleased to announce that Sudhir Hazareesingh won the Wolfson History Prize 2021 for his book Black Spartacus: The Epic Life of Toussaint Louverture (previously nominated for the Pen America Literary Awards and shortlisted for the Baillie Gifford prize).
From the jury's statement: "Erudite and elegant biography of a courageous leader which tells a gripping story with a message that resonates strongly in our own time."
Black Spartacus will be published in Italy by Rizzoli. It's a new interpretation of the life of Haitian revolutionary Toussant Louverture. The Economist Times Literary Supplement New Statesman describes it as the best book of the year. Hazareesingh shows how Louverture developed his ideas and his leadership skills not only through Enlightenment and the revolutionary events of the time, but also through the legacy of Caribbean mysticism, slave organizations and African political traditions.
The Wolfson Prize is the most prestigious award for historical non-fiction. In 2020 it was awarded to another author we represent in Italy, David Abulafia – his book The boundless Sea is published by Mondadori (Storia marittima del mondo).